Adviser - Astrologer - Friend - Philosopher
Trusted confidant, adviser and strategic consultant to innovative individuals everywhere. Your authentic resource for Vedic astrology, dharma, spirituality, and Vedic culture-worldview.
Dear Friends,
Hare Krsna! Thank you for visiting my Jyotish site. Before going further find yourself subscribing to our intermittent newsletter and Bookmarking this page now so you can find it again in the future without difficulty. You may want to get some snacks and drinks now to avoid distraction later from your stomach while exploring this site.
Here you will find an educational site with a very traditional and personal approach to the ancient science of Jyotish also known as Vedic Astrology or Hindu Astrology. Traditional doesn't mean unsuitable to modern times, not at all, because the Jyotish texts instruct the intelligent astrologer to fit his reading to match the kala-desa-patra, that is, the current "time, place and circumstances" that he is in. Thus a truly traditional astrologer will thrive in any historical era or social context.
Are you wondering what are the best Vedic astrology books to read? Then visit our recommended reading list for serious students of astrology.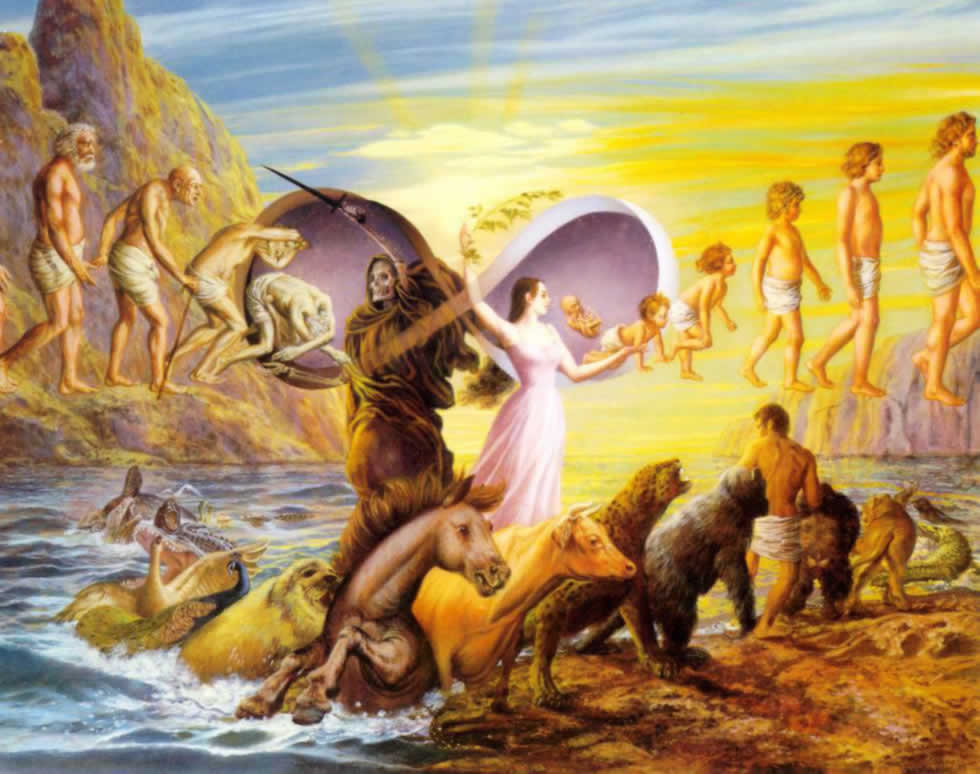 Samsara - the cycle of birth and death in different species of life.
"There is no better boat than a horoscope to help a man cross over the troubled sea of life" Varaha Mihira
Whether you are new to Vedic astrology or are an expert you will find something of interest on the site. From introductory articles that explain the history of Jyotish as well as the consumer's guide What is Vedic Astrology? that tells you everything that you wanted to know about Vedic astrology but were afraid to ask; to topics for intermediate and advanced students as well as scholars. In these articles we try to go beyond the "how to's" to the "why's" -- a deeper look into the philosophical, foundational topics and spiritual basis surrounding Jyotish that make it a very useful tool for spiritual growth.
Subscribe to our mailing list. And get our intermittent newsletter and updates to this site.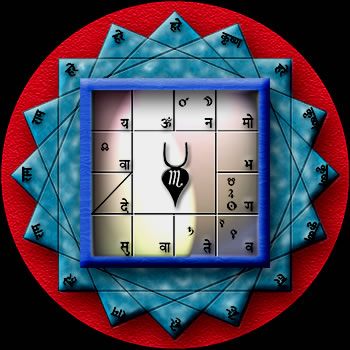 The horoscope of His Divine Grace
A.C. Bhaktivedanta Swami Srila Prabhupada
Often students jump into the techniques without really understanding the philosophy and worldview of Vedic astrology. These articles are meant to fill that lacuna, several of them are translated into other languages like Russian, French, Croatian and German and available as PDFs. We are intermittently adding to this collection so stay tuned and check in again to find out what's new. Or, click on the RSS feed icon

in the footer at the bottom of the screen to be alerted of any updates.
Expect insight, understanding, and answers to your questions.
Our resources page has articles, lectures, predictions, free downloads, "Questions and Answers," links, and more.
Start off by reading the consumer's guide: What is Vedic Astrology? It will help you to understand something of the depth of Vedic Astrology, its relationship to Western Astrology, the role of fate, free will* and the law of karma, and the basic meanings of the planets and houses in a Vedic astrology chart. You will also find out about the many powerful tools available in Vedic astrology. And, it will give you hints and tips on how to choose a Vedic Astrologer.
*Because Vedic Astrology is a part of the Vedic worldview it is not deterministic or fatalistic; rather you always have free will, though in comparison with God your free will is small (infinitesimal) while His is infinite. Still though it is tiny you do have free will and Jyotish helps you to use your freewill to act with wisdom rather than reacting to the world around you in ignorance.
We offer practically every Vedic astrological service imaginable. For some of these (such as Prashna) we are the only competently trained Vedic astrologer outside of India. Typically when people think of astrology they think "birth chart." However, there is a whole world of powerful Jyotish techniques in which we have trained. What is Vedic Astrology? explains practically every possible use that Jyotish can be put to. Jyotish is a super-science and in the hands of an expert astrologer you have a powerful tool to help and guide you in making your strategic and tactical decisions.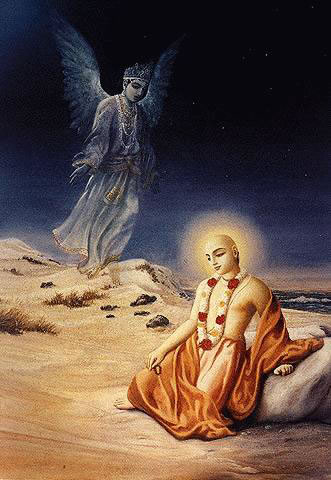 Unlike other sites our chart readings are done by a real live trained Vedic astrology scholar and are not computer generated, generic and impersonal readings done by a ghost writer. Or, the "advice" of a self-taught amateur. This makes a big difference as our client comments tell and as you will personally experience for yourself.
To get more detailed knowledge about our various services click on this link.
To go directly to the services page and request a service click on this link.
If you have any suggestions about how to improve this site or things that you would like to see included or have any constructive criticism or comments please feel free to contact us about them. And, if you notice any problem with the functioning of this site contact us immediately; you will earn our boundless gratitude.

Hoping this finds you in good health and happy spirits. I beg to remain...

Yours in the service of Sri-Sri Radha-Govinda
Shyamasundara Dasa
krsne matirastu
(All images except horoscope image copyright Bhaktivedanta Booktrust, Krishna.com. Horoscope image copyright of Shyamasundara Dasa.)
In 1996 I had a chart done by Shyamasundara Dasa and recently getting ready to move house I found the tapes, took me a while to find an old tape player but finally did from husband's father. Listening to the tapes in 2019 was so interesting and so spot on. The reading was quite accurate and now helpful in this part of my life. I am really thankful as the information is getting me through a rather chaotic end to Rahu. So now I am listening to my daughter's birth chart reading which I had done when she was 5 months old and she has now turned 25 and this reading is so accurate, it is interesting how you interpret a reading when you first listen to it and then what the reality is. For example in Vrindy's chart it mentions that she will make her money in luxury women's items and she now has a swimwear company, we would never have thought or seen that to happen for our little girl.

Karunika, Australia. More client comments.